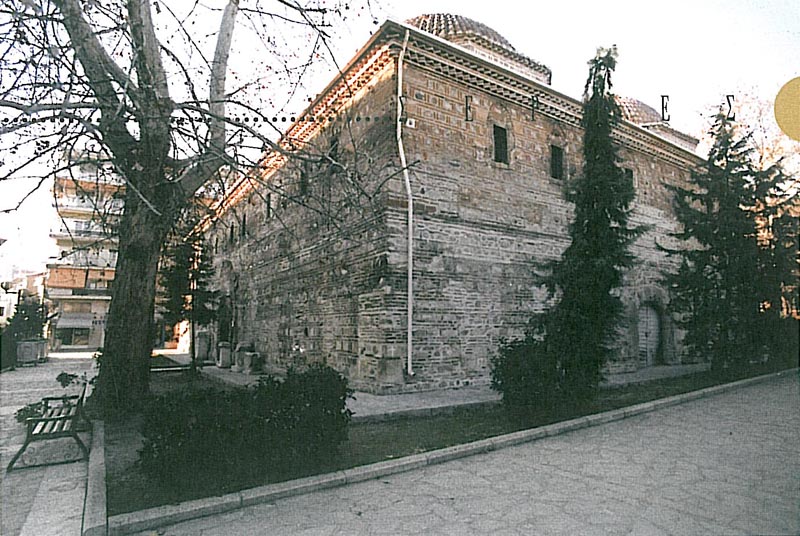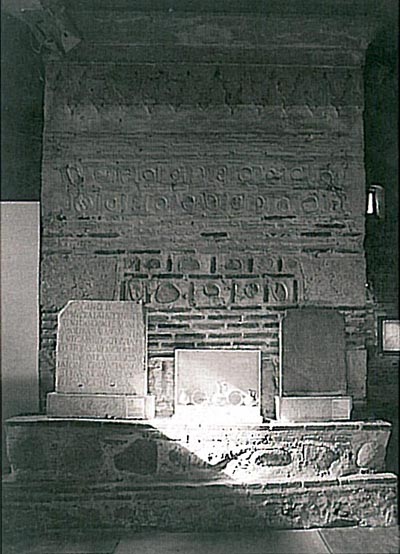 The last member of the Djandarli family who linked his name with the city was Ibrahim (1428/9-1499), great-grandson of the family's founder. The rebuilding of the covered market of precious goods, in other words bedesten or bezesten, did not only promote but also consolidated the city's vibrant economy (pl.1 no 3).The exterior walls of the building form its solid rectangular shape . Two massive pillars divide the interior into six sections each covered with hemispherical dome. Supported by four pendentives each dome rest on four arches. The application of this basic architectural principal results into impressive -in terms of morphology- conception of four pairs of arches that spring out of each pillar. The roof, once covered by lead sheets, circumscribed the structure of the monument's vaults -nowadays hidden under thick layers of insulating material: the small shields which roof the pillars and the semi-cylindrical vaults cover also the pairs of arches protruded next to the octagon drums of the domes.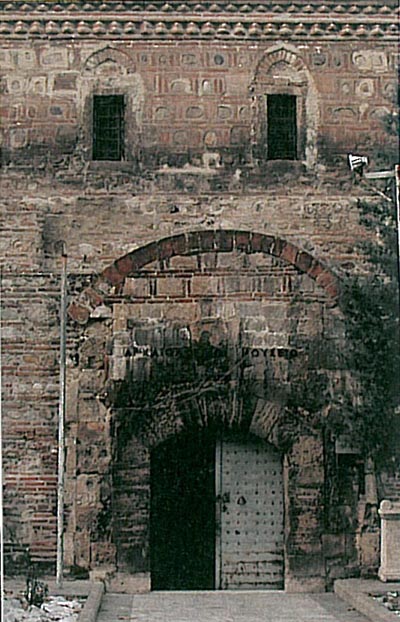 The four doors, one on each side, are accentuated by stone frames and crowned by shallow arches . At the width of this doors the galleries that once surrounded the monument were interrupted. They also accommodated far more shops than the monument's interior; among which were the work shops of silk textiles and gold caps manufacturers. The galleries destroyed in 1913, were never replaced but left the traces of their original height where a significant recess is formed on the surface of the external walls of the building. This way their masonry, from the recess and above until the dentil cornice, is accomplished from careless to highly.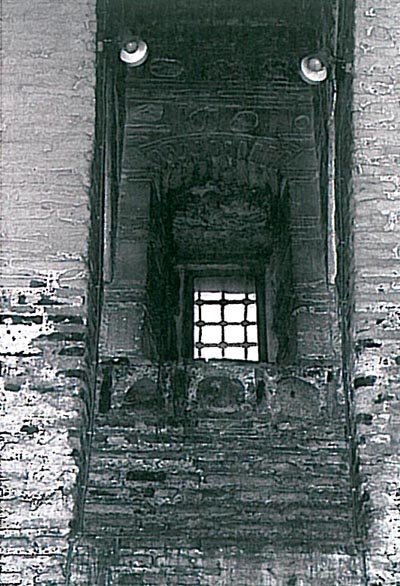 The dim light provided by the eight small arched and barred windows (fig.14) has a unique effect on the interior's decoration confined to accentuate the architectural structure: The pendentives formed on prismatic shapes and the bases of the domes on dentil friezes. Right and inverted palmettes, embossed to the mortar that plaster the interior, set off the cornices of the pillars.
For the existence of the bedesten, the city owes to Ibrahim pasha as well as to the professor of Byzantine Archaeology and member of the National Academy A. O. Orlandos. In 1938 A. O. Orlandos averted the demolition of the monument which nowadays houses the Archaeological Museum.